Share your trip no matter how you travel! It's Fun
Your location for a reason: whether you are visiting friends, going to a meeting, seeing your parents or going to a concert. Share your location, when you are on a trip, it's fun, simple and above all - Useful!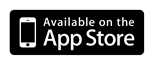 Share your location with Friends, Family and Colleagues
En Route HQ lets you share your location using your iPhone when you are on a trip in the Car, on a Train, on your Bike, or when taking a Walk. It shows, the people who need to know about your journey, where you are and when you will arrive safely. En Route HQ is your Online Trip Computer for all the journeys you make. There are many ways that you will find En Route HQ useful – why not let us know how by writing a review – but here are a few ways we like:
Visiting your parents or family? If your parents or family live far away, chances are you drive there for visits. Load up En Route and they can track your trip via the En Route HQ website.
Going to a meeting? Load up En Route and email your Trip PIN to the meeting contact. They can now see if you are on time or if you are running late.
Coming home from the meeting? Your family can track you to see when you will be home.
Of course these are all fun and useful ways to enjoy En Route HQ as a single user, but when you add lots of friends, who are also using En Route, you can track each one of them on the same map. So...
Travelling to a holiday home with some friends for the weekend? Load up En Route and double your fun as you track where everyone is.
Going to a meeting with colleagues from several locations? Load up En Route to show how far everyone is from the meeting.
Returning to College? Load up En Route and see where all your friends are.
Going to a festival? You guessed it! Load up En Route!
And it all works from your GPS enabled iPhone or from your iPod Touch/the En Route HQ website(for tracking only).
En Route is not about letting someone know you are in a coffee shop, or that you are at your friend's house, or that you are out and about around town. It is Location for a Reason. It lets people know where you are when you are on a trip or journey. En Route is a trip management application. Via your iPhone and the En Route HQ website you can setup your trips, take a trip and let people know where you are when on those trips. It's great for home and business use.
Publish your location when you are on a trip
Choose who can see the trip, or let everyone see the trip
Friends, family, or colleagues can track you via their iPhone, iPod Touch or the En Route HQ website
Start a Trip or Quick Trip
Your friends, family and colleagues can see where you in your trip without calling you, you are driving after all!
Messages! Others can message you and you can message those watching with status update information
Add your picture to use as your trip pin
Buttons for Going on a Coffee Break, Call Break, In a Traffic Jam, Having Lunch
Message Log, shows you a summary of your trip messages and the messages others have sent you
See how many people are following your trip
Trip View – See where your friends are and track your own location, all in realtime
Manage Trips – view the trips you have setup on the website and take a trip
From the Website - www.enroutehq.com
Track users by their User Pin or ID
Add your regular trips
View your trip history and show maps of the trips you have made
View a trip being taken by a user in real-time
Message a user
En Route HQ is great fun to use and it's useful. We are going to enhance the application with lots of great new features over the coming months, so stay tuned for more.
If you have downloaded the app and are using it – thank you! Be sure to give us a rating and tell us how En Route helps you keep people informed of your trips.
iPhone 3G, 3GS for full GPS functionality,
or for viewing only iPod Touch, 2G iPhone iPhone 3.0 OS or later